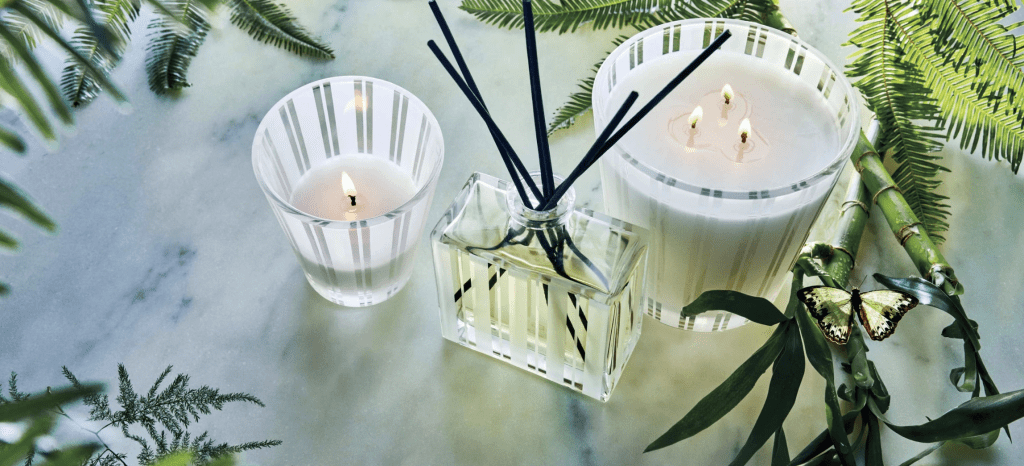 As a pioneer and driving force in the home fragrance industry since the 1992 launch of Slatkin & Co., the first American luxury home fragrance brand, Laura's reputation is unparalleled. In addition to creating her own brands, Laura has created home fragrance collections for over 100 luxury labels. In 2008, Laura launched NEST Fragrances, a collection of home scents conceived and designed for consumers with a true affinity for home fragrance. The launch was an enormous success and was followed by the introduction of NEST Fine Fragrances in 2013, a collection of eau de parfums that lead the shift in the fine fragrance market toward artisanal, niche brands, offering consumers authenticity, creativity, and a point of differentiation. Since then, NEST has evolved into a lifestyle fragrance brand that exquisitely scents your entire world with its selection of home, perfume, wellness, fragrance technology, and personal care collections.
Woven throughout all of Laura's work is her classical style, discerning taste, and unique sense of creativity. Her longstanding and impactful contributions to the home fragrance industry earned her the Fragrance Foundation's Game Changer Award in 2019.

In addition, Laura is committed to advancing the field of autism. Her son, David, is severely impacted by the disorder. In 2003, along with her husband and close colleagues, she co-founded NEXT for AUTISM, an organization dedicated to transforming the national landscape of services for people living with autism. In addition to serving as Board Chair, Laura serves on the Board of Trustees of Cold Spring Harbor Laboratory, the Board of Directors of Columbia University Department of Psychiatry, Hunter College Autism Research and Policy Board, as well as other NYC-based charitable organizations.